Primary and Secondary Log Processing Machinery
Optimil is a name recognized around the world as a leader in primary and secondary log processing machinery, as well as providing log and board optimization systems for the progressive sawmill and industrial electrical panels, operator consoles and control cabinets.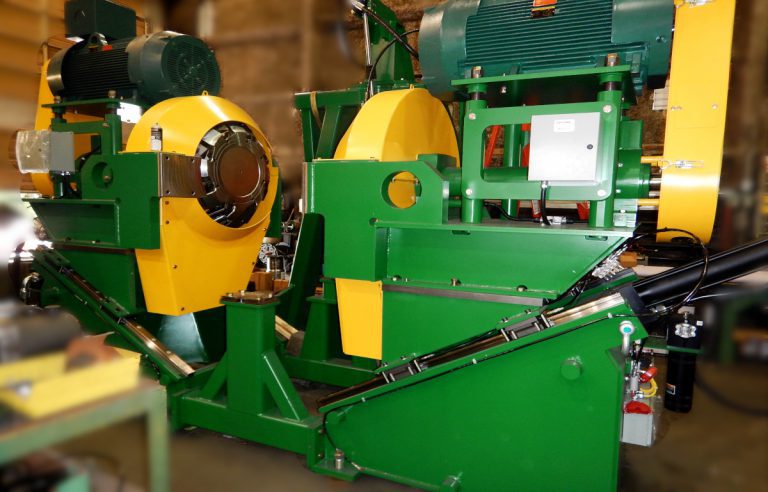 Optimil Machinery Inc. is a high quality designer and manufacturer of state-of-the-art sawmill machinery. Optimil currently employs over 140 people in design, fabrication, machining, assembly and testing at our modern plant in Delta, BC. 
Our capability includes strong control systems, design, manufacture, commissioning, and service including robotics, computer and P.L.C. support. 
While Optimil's main business focuses on building new sawmill machinery and equipment, we have also developed a specialized expertise in refitting older, less efficient sawmills with up-to-date, high-speed, high recovery upgrades. In addition, we supply our clients with parts services. 
Over the course of the past 35 years, the objective of Optimil has been to establish a design, marketing and manufacturing capability with strong emphasis on state-of-the-art and innovative machinery to fill sawmill industry needs. Our company presently operates a medium-sized modern manufacturing facility serving mostly Canadian and American clients. Products include an extensive list of machinery and control systems for the sawmill industry. 
Our main emphasis is on providing design, machinery and equipment for new high recovery, high production chipping and sawing systems, and for updating existing machines and sawmill systems. Optimil is ideally equipped and staffed to provide very competitive machinery incorporating innovative, state-of-the-art design. 
Optimil's primary goal is to help progressive lumber manufacturers meet their sawmilling needs.
Our products include chipping canters, canter feed systems, circular gangsaws, vertical arbor edgers, edge chippers, linear positioners, log turners, log scanning systems, edger optimizers, cant optimizers, robotics, edgers, circular resaws, bandmills, control systems, board scanning systems, cant scanning systems, vibrating conveyors and more. Learn more about each on our products page!