Founded in Delta, BC, Canada, Optimil Machinery Inc. has had a rich history supporting machining businesses throughout North America and beyond. Our dedicated staff of experienced shop personnel complete the production process and our responsive field support staff ensure that your start-up and ongoing operation runs at peak efficiency.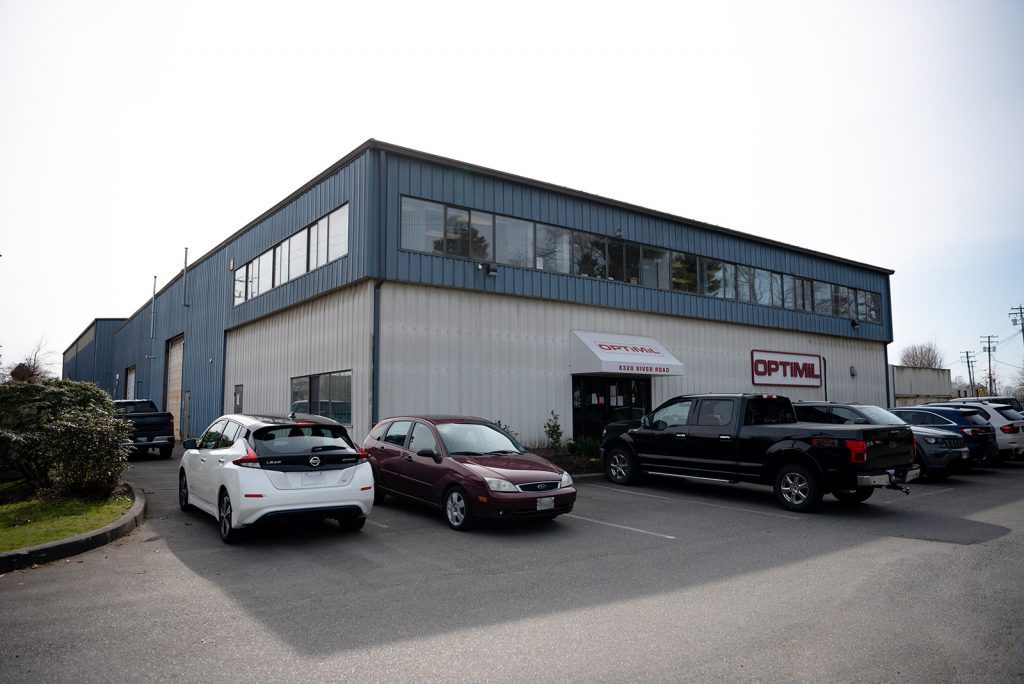 Headquartered in Vancouver, British Columbia, Canada, Optimil's dedicated team of professionals convert your unique specifications into reality. Optimil projects completed in the last three years alone have resulted in annual savings equal to more than 15 million logs. If your goal is to produce more lumber from your wood resource, Optimil can make it happen.
In 1995, Optimil acquired EDEM Steel LTD., a manufacturer of EDEM vibrating conveyors. In 2002, Optimil acquired Omega Controls (1990) Ltd., a manufacturer of industrial electrical panels, operator consoles and control cabinets. These operations are fully integrated into our organization and have increased the service we provide to customers in the forestry industry and many new industries.
Optimil's production facility includes over 100,000 square feet (10,000 m2) and a dedicated team of experienced engineering and shop personnel. With onsite machinery including a Laser Table, Burn Table, Horizontal Boring mills, CNC Milling and Turning Centres, we can maintain our strict quality controls throughout the production process.
Each of the machines produced each year are designed utilizing the latest in CAD and SOLIDWORKS technology and are manufactured under a strict quality assurance program, utilizing CNC machine centres to ensure maximum accuracy.