Optimil Sharp Chain Systems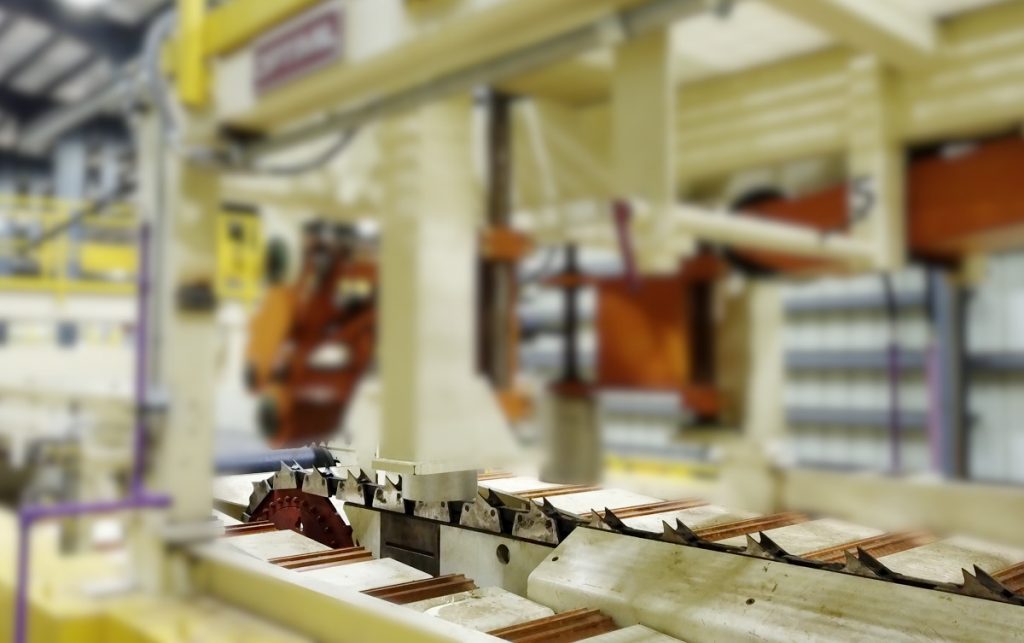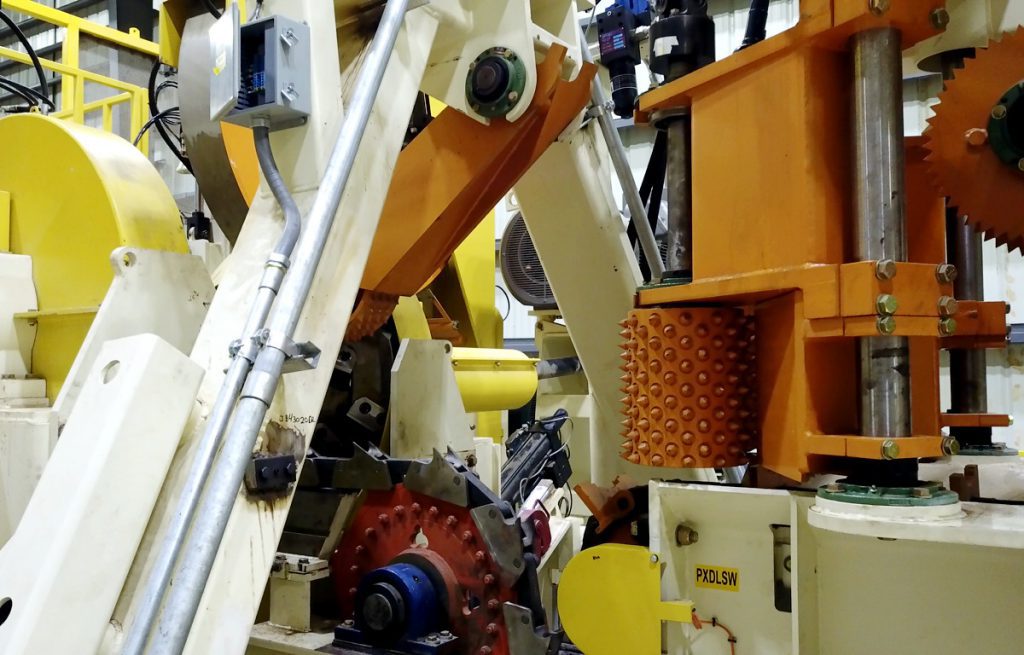 Designed for today's high speed sawmills running at over 400 FPM, the Optimil sharp chain system provides positive dogging and accurate transport through the cutting modules (Chipper heads, bandsaws or circular saws).
The chain is side guided prior to the cutting modules for improved accuracy. The heavy duty planetary drive assembly, along with the vector drive provides precise feed speeds for quality chipping and accurate sawing.
Automatic lubrication for improved chain life
Replaceable chain raceway for ease of maintenance
Precision machined sprockets
Greaseable stepped pin
Heavy duty connecting links
Interested in pricing and options?